Are you an ambitious, career-focused individual, looking to develop experience within the financial sector?
Each year, we look for forward-thinking graduates and undergraduates with a passion for entrepreneurship and an interest in the world around us to join one of our Early Talent Programmes.

To learn about what we do here at BGF, explore these Stories of Growth from some of the brilliant entrepreneurs we've backed, dig deep in our Insights page, or visit our LinkedIn.

And for more information on our Early Talent Programmes, read on or contact our team at BGFEarlyTalent@bgf.co.uk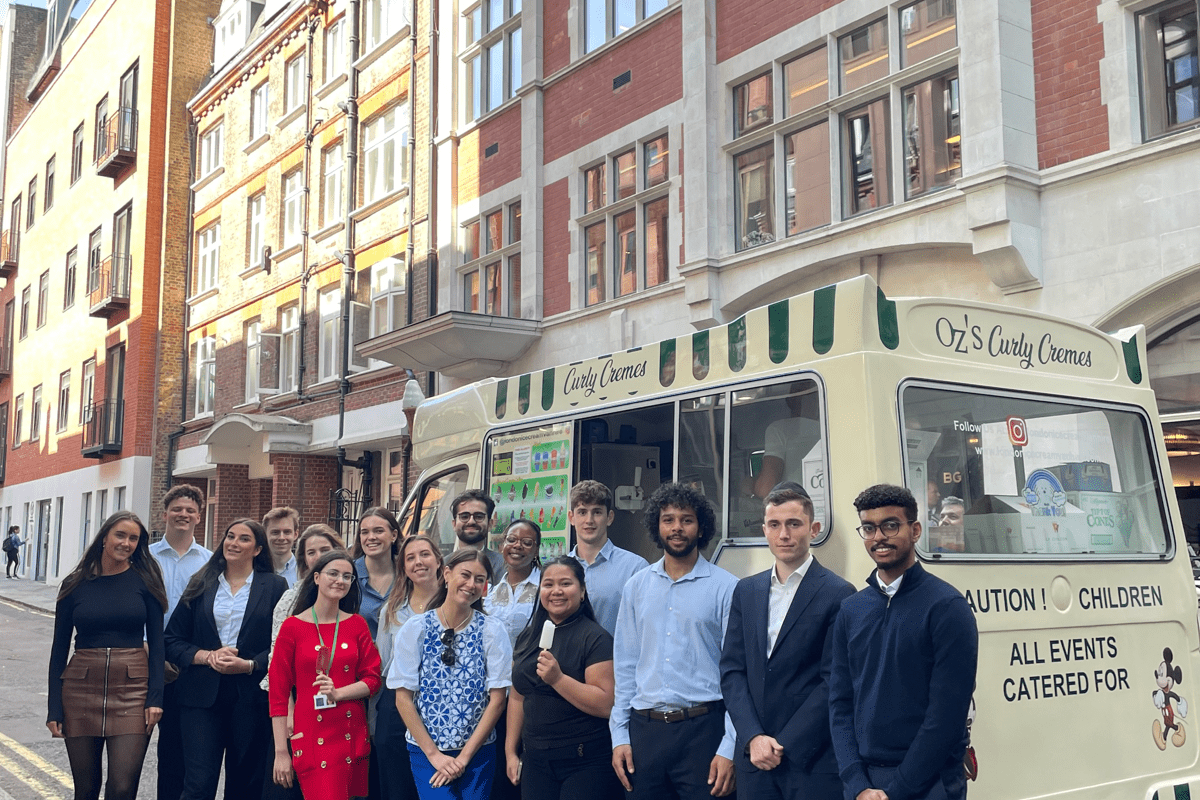 BGF Internship Programme
We're running our annual eight-week summer internship (starting 24 June 2024) for students in their final or penultimate year of study (Undergraduates & Masters) across the UK and Ireland.
During this time, interns will gain valuable experience in a chosen area of the business, and will have the opportunity to develop practical skills to support them in their future careers. The internship includes training, mentoring and networking, providing broad exposure to BGF.
We are committed to equity, diversity and inclusion. This internship has no prior work experience or grade requirements, and we welcome applications from all backgrounds, degree disciplines, and universities.

Apply here for our Summer 2024 investment internships. Applications for non-investment roles will open 18 December 2023.
I loved my time at BGF. The collaborative and supportive culture was immediately apparent and as interns we were fully welcomed into the company straight away.

Charlotte Tracy

HR Intern (London)

I cannot recommend the BGF internship programme enough! The breadth of projects and tasks was truly outstanding, and everyone made an effort to make me feel part of the team.

Josh Weiler

Growth Investment Intern (London)
BGF Graduate Programme
We recently launched our first graduate scheme, taking seven grads across our Growth, Early Stage, Finance, IT and Research & Intelligence teams (based in our Birmingham, Dublin and London offices). This includes several returners from our 2023 Internship Programme.
As part of the scheme, our grads will have the opportunity to gain hands-on experience, and tailored skills training, while completing a professional qualification.

We will be running the programme again in September 2024, but applications have now closed.
BGF is incredibly inclusive. It clearly prioritises learning and self-development, with extensive training for interns, especially the more technical elements of the role. The highlight of my experience was meeting and learning from so many people within the company, who were so open and generous with their time.

Tara Sallaba

Growth Investment Intern (Reading)
The programme is an amazing opportunity to learn more about private equity and gain exposure to the world of investing. It was really engaging and definitely helped to consolidate my understanding of what life as an investor is like. BGF also run an incredible mentoring programme to support you and everyone is eager to help.

Amy Greenhalgh

Growth Investment Intern (Manchester)